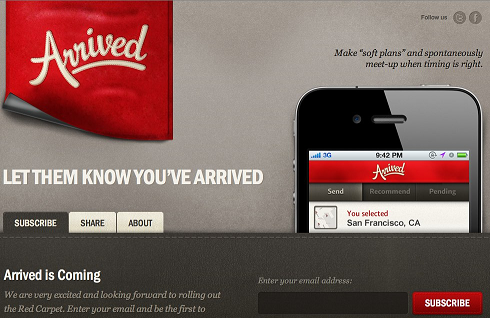 How many times did your friends ask you to let them know when you have arrived home – and you totally forgot to do this? This is a common problem we all face in a hectic lifestyle. A new app, Arrived, will attempt to solve this problem.
With this new app, you simply select a place on your mobile device as well as add the people you want to notify when you get to the specific location. The people selected can either opt in to be notified or to notify you upon their arrival at the location.
According to the makers of the app, combining geo-fencing, auto-checkins and notifications, Arrived wants to provide value to consumers without requiring them to change any behavior patterns or check-ins.
For more information on the App, you may visit GetArrived