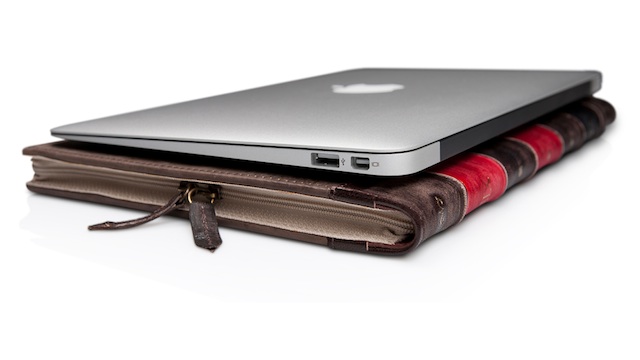 Twelve South, maker of Apple-only accessories, announced that it has added the MacBook Air to its BookBook line up of vintage-looking protective cases.
These cases have for some time been available for devices like the iPad and MacBook Pro.
The BookBook is designed to protect the MacBook Air perfectly and offers formidable protection from the surrounding environment too. The device is protected by two hardback covers, reinforced corners and a sturdy spine and with padded protection on the interior.
The BookBook for the MacBook Air weighs a mere 13.5 ounces and is now available on sale at a price of $79.99.