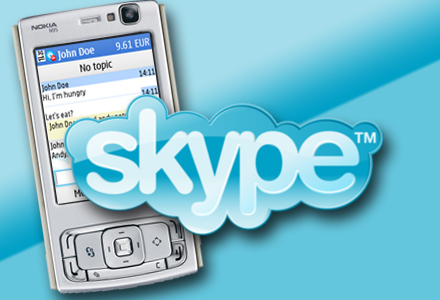 Today, hundreds of thousands of Skype users are constantly worrying about running out of minutes on their mobile phone plans, but could there be a day these users would no longer worry about minutes, but rather megabytes?
Currently, wireless carriers from around the world provide voice and data traffic over two different networks and charge customers accordingly. A number of analysts have been predicting that in the not-too-far future all mobile services, which include text messages, voice and video calls will travel over data networks.
Analysts are in agreement that Microsoft's acquisition of Skype may in fact accelerate this change, one that will force wireless carriers to adapt to new technology. It is true that services like Skype could cut into carriers' revenue as these services are in a position to make voice and video calls and send messages free over the Internet – the methods from which telecommunications providers profited from in the past.
Recent statistics from around the world have shown that a number of consumers are in fact more and more disconnecting from their home phone lines in favor of mobile phones. Carriers are increasingly looking at ways to generate income from mobile broadband technology, rather than voice minutes.
In an interview with the New York Times, Brian Higgins with Verizon confirmed that eventually, everything migrates to a data channel. He added that the company is looking at ways to move away from silos of communication to one where everything is combined together.
However, Skype is not the only thing wireless providers need to worry about. There are a large number of mobile messaging applications, which include WhatsApp, Kik and textPlus and allow people to send messages over data networks, sidestepping the traditional costs of sending and receiving standard text messages via mobile network providers.
Another threat to mobile carriers are brand names like Google, FaceBook and Apple who are now offering services to users which previously only carriers could do. Google allow users to make free phone and video calls over the Internet, while iPhone allow users to make video calls. Other services, like BlackBerry allow users to send free messages via its BBM service.
We do believe that carriers may be looking at a move towards data traffic more urgently. Some providers already took the move, like Sprint who joined services with Google to let their customers link their Sprint numbers with Google Voice. We believe that we will see a lot more alliances of this kind in the near future.
In the end, we do not believe that a service like Skype alone will be changing the business strategies of carriers, but an appetite for devices that can access higher bandwidth and communicate with other devices over Internet protocol have already begun moving carriers to review their business strategies as a lot of income are currently being given away on a tray.