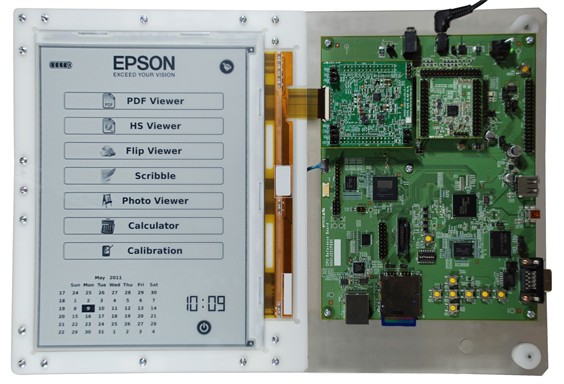 This year's SID Display Week is sure to be one of the best, with another promising technology announced by E Ink and Epson. The companies just announced the co-development of a 300ppi ePaper display.
E Ink will be in charge of producing a sharp-looking 9.68-inch 2,400 x 1,650 display panel. Epson will take care of the high-speed display controller platform to go with the panel.
Earlier Samsung and LG announced their latest high pixel density LCDs and Toshiba boasted with its 367ppi LCD for mobile phones. These displays will all be showcased at the SID Display Week extravaganza.
E Ink and Epson did not reveal any further information related to the product, so stay tuned for more information from the SID Display Week!