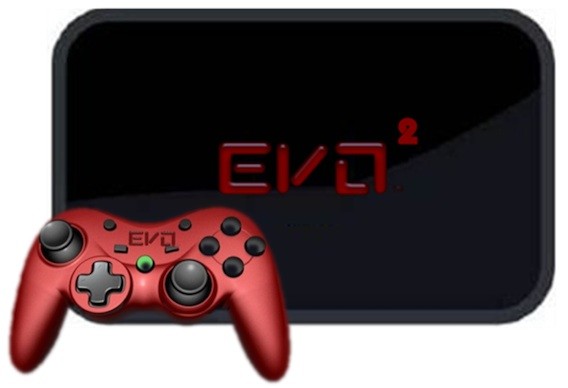 Some time ago we saw the launch of the EVO Game Console, and according to its makers the device shipped and sold out. Many users may not ever remember this device, some of us don't either! Now, its maker, Envizions, is back with its new console, the EVO 2.
The EVO 2 is an Android-based gaming console, which packs a 1.2GHz Samsung processor and a modified Android 2.2 operating system. It comes with both a TV remote and game controller. According to the company, they also plan to release a motion sensor by the end of the year for the device.
Users will also find the device having its own points system, where users can buy Android games with "EVO tokens".
The device will be made available to developers today. The unit is free, but developers will need to pay an annual software support fee of $149.
It is expected that the device will be made available on retail sometime this fall. No word has been said about the pricing of the console.