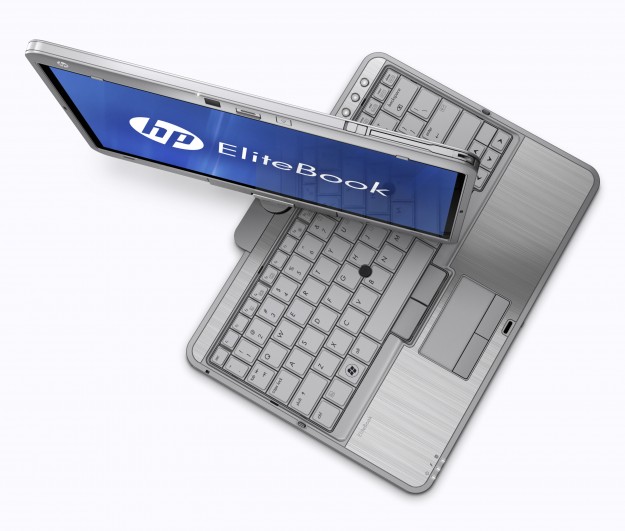 HP recently announced a trio of consumer laptops, but they surely have not forgotten the corporate market, which became evident when the company announced the launch three lightweight models for the industry.
The EliteBook 2760p Tablet
The 12.1-inch EliteBook 2760p convertible tablet has been seen floating at the FCC as of late. The device is essentially an update to the current generation 2740p. The new generation 2760p will stick with the metal design, but will step up to a Sandy Bridge Core i5 and Core i7 CPU options.
According to HP the device promises 5.5 hours of battery life and will be one of several models compatible with HP's DataPass.
The device will run on Windows 7 and is currently available on retail at a price of $1,500, which will include a stylus.
EliteBook 2560p Laptop
The EliteBook 2560p laptop is an upgrade to the 12.1-inch 2540p. The new device will consist of a tough aluminum and magnesium alloy build. It will also be equipped with the Sandy Bridge processors.
The 2560p will now be fitted a 12.5-inch display and boasts with a built-in optical drive.
The device will be available on retail during May 23 at a starting price of $1,100.
ProBook 5330m
The ProBook 5330m is a 13.3-inch device, which will try to win over the hearts of the workforce. The device will consist of a dual-tone aluminum chassis, a backlit keyboard, Sandy Bridge Core i3 and i5 CPU options and Beats Audio, which is a first for an HP business system.
The ProBook 5330m is now on sale starting at $800.