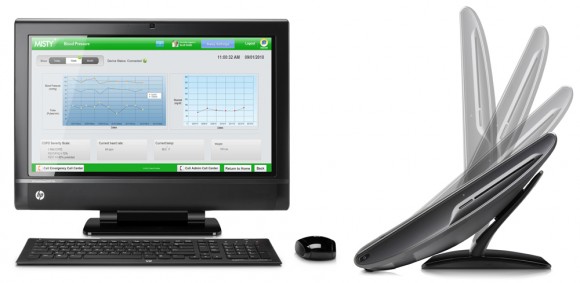 HP may indeed have announced the launch of its TouchSmart 610 a bit too soon for it to ship with Core 2011 processors. The company now announced that the device is available yet again, and this time with a variety of quad-core i5 and Core i7 Sandy Bridge CPUs, giving this monster a second chance at life!
What makes this device special is its rigid hinge, which allows the 1080p screen to slide down so that it's face-up and nearly flat at a 60-degree angle.
The device comes standard with Beats Audio and up to 16GB of RAM, 2TB of storage and your choice of NVIDIA or ATI graphics with up to 2GB of video memory – depending on how much you are willing to spend on your device.
The Sandy Bridge models are now available on retail starting at $1,100, but users can also get an entry-level configuration with quad-core AMD from $900 upwards.