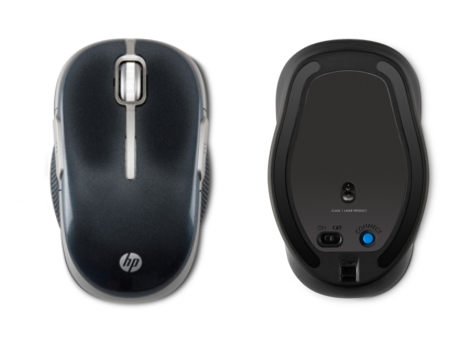 HP unveiled its new 'HP WiFi Mobile Mouse', which has a number of PC users scrambling for more information on the Internet.
The new device consists of five programmable buttons and a four-way tilt scroll wheel for easy navigation. It also includes a nine-month battery life from dual AAs. According to HP the device will still function even if the user is a full 30-foot away from the PC.
It is said that the mouse is the industry's first Wi-Fi mouse and has been designed in a way that users can use the device in both right or left hands.
In addition, the company is rolling out its link-5 wireless connection technology, which is said to be similar to that of Logitech's Unifying Receiver, which comes with compatible keyboards and mice as well. The technology allows users to connect up to five devices through a single diminutive USB dongle.
The new mouse will be available in store during the course of June and will retail at a price of $49.99.