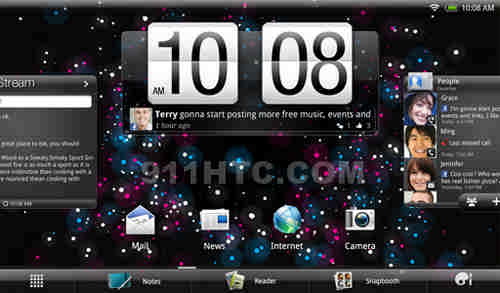 It has been reported by the DigiTimes that HTC's 10-inch Puccini LTE Honeycomb tablet will be hitting mass production in June with AU Optronics and Wintek as touch panel suppliers of the device.
The Puccini will run on a 1.5GHz MSM8660 processor with Android 3.0.1 as operating system.
It is expected that the device will be available on retail in summer in the United States.
The information has not yet been verified officially and there is no word on pricing.