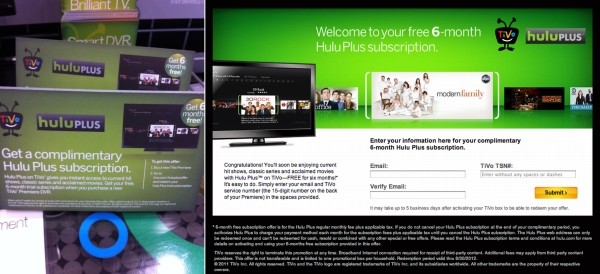 TiVo announced its intentions to offer Hulu Plus back in September, and today a number of users are still waiting for the arrival on those Premiere DVRs.
A Twitter user recently spotted materials in their local Best Buy outlet promising six months of the $7.99 per month service with the purchase of a new box. This is the first indication that the service may indeed be close to a launch.
Looking at the card, it is unclear whether the service will be available to existing clients. The URL on the card now leads to a deactivated page.
The date on the card indicate that the launch of the service may very well be a reality within the next month, but no official information has been received to confirm this.