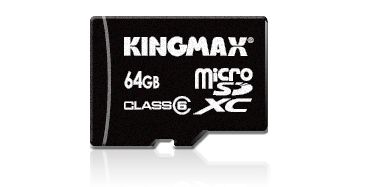 After a four year absence from the technology market, Kingmax is back and is now introducing a 64GB microSDXC card. Currently this is the first 64GB card of its kind, although we can expect similar storage capacities from other manufacturers soon.
Although the technology sounds great, one need to take into consideration that only a hand full of devices has the architecture to support microSD cards larger than 32GB. So, before wasting your hard-earned money, make sure your device is capable of supporting this storage.
There is no word on when the technology will be released on retail or pricing associated with it.