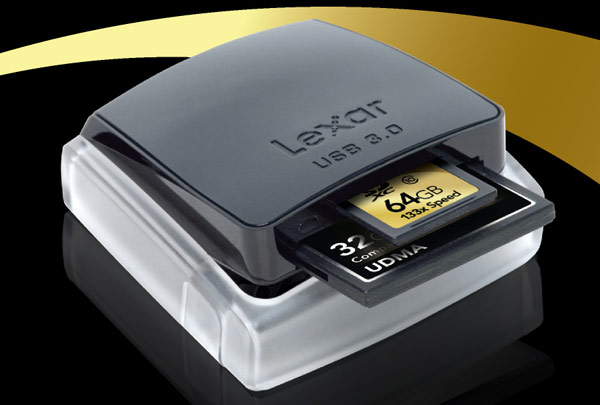 As many photographers know, every second counts when downloading images on a deadline, especially when HD video files are involved. Lexar just announced its new Lexar Professional USB 3.0 Dual-Slot Reader.
Users now have a fast transfer option to compliment their high-capacity CF and UHS-I SDXC cards, which enables downloads at up to 500MB per second.
In order to gain full advantage from this new technology, users will need to have a USB 3.0 port and high-speed flash. The reader, however, is backwards-compatible with USB 2.0 and older cards.
The device is available on retail at a price of $50.