A number of rumors did the round on the Internet saying that FaceBook and Google are interested in taking over Skype. While these rumors were doing their rounds in tech-camps, another company entered the process and information revealed that this company is willing to spend a whopping $7 Billion in acquiring Skype.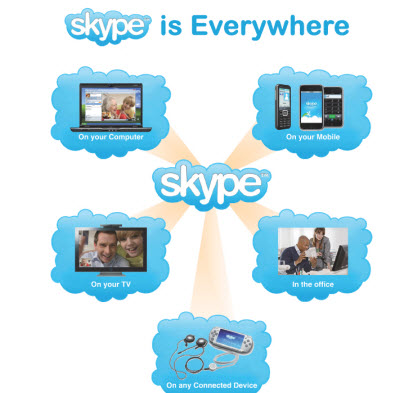 According to a report by the Wall Street Journal, this company is none other than Redmond's Microsoft. According to the report, Microsoft and Skype are in negotiations that are worth more than $7 Billion Dollar.
It is expected that the deal may just go through as both companies said that formal announcements will be made today.
If this is indeed the case, the acquisition will be a record deal for Microsoft.
We believe that the acquisition will be to the advantage of Microsoft in raising the company's income. We may also soon see Windows Phone coming equipped with Skype. Who knows?
We are looking forward to the official announcement scheduled for today.