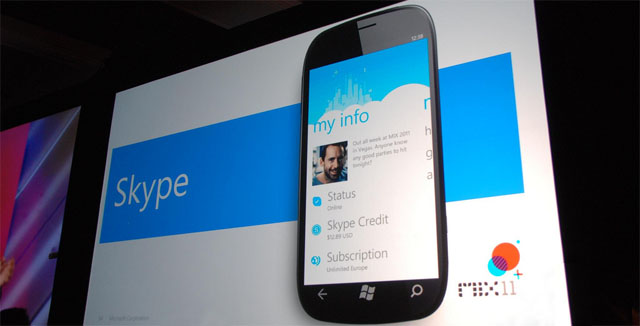 Microsoft announced today that it has agreed to acquire Skype at an amount of $8.5 Billion, which is seen as the company's biggest acquisition deal in its 36-year history. The deal comes amidst rumors that Google and FaceBook were looking at acquiring the popular Internet telephone service.
In acquiring Skype, Microsoft will have access to a number of around 170 million people using the service each month.
Microsoft announced today that it plans to include some of Skype's technology in its Xbox gaming console, Outlook email program and Windows smartphones. All these platforms already offer other Internet calling services, but the addition of Skype will expand the company's reach.
Microsoft also confirmed that it will continue to support Skype on other software platforms.
Skype is currently the largest provider of international calling services in the world. Last year alone, Skype users made 207 billion minutes of voice and video calls. Most of the usage comes as free calling from computer to computer.
Microsoft said today that Skype will become a new business division headed by Skype CEO, Tony Bates. Bates will report directly to Microsoft CEO, Steve Balmer.
Can Microsoft really afford Skype?
Many questions have been asked today, many surrounding Microsoft's affordability in acquiring Skype. These questions are laid to rest when one need to take into consideration that Microsoft, on March 31, had a cash flow of $50.2 Billion.
This is not the first time Microsoft offered such a high amount in an acquisition of a company. Back in 2007 Microsoft made an offer of $47.5 Billion in acquiring Internet giant, Yahoo!, which was in a bid to catch up with Google. The offer was declined by Yahoo! at the time. Today, Yahoo! is worth half the amount of the offer.
The sellers of Skype include eBay and private equity firms Silver Lakes and Andreessen Horowitz. eBay bought Skype back in 2005 at a price of $2.6 billion. It never managed to implement the service successfully into its current business ventures, and ended up selling a 70% stake in Skype to Silver Lakes and Andreessen Horowitz.
Other major shareholders in Skype include Joltid and Canada Pension Plan Investment Board.