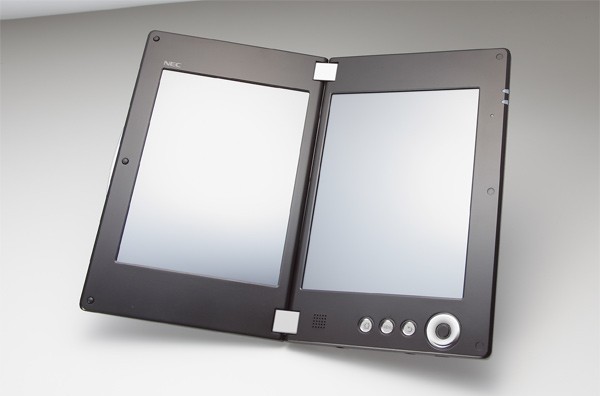 Back in January at the CES, NEC introduced a dual-screen Android tablet, which was called the LT-W Cloud Communicator. Today, the tablet has been rebranded the LifeTouch W and the company confirmed that the device will hit shelves in Japan during the course of June 2011.
The device consists of 7-inch, 800 x 600 resistive touchscreens, 384MB of RAM and a Cortex A8 CPU of unspecified speed. The device will also operate on Android 2.2 and offer users around 5 hours of battery life.
The company provided no information on pricing and whether the device will be made available to other countries outside Japan.
image source Engadget