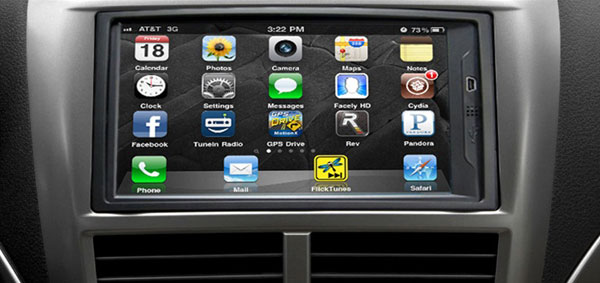 As much as we want, not all of us can afford a new vehicle which comes pre-fitted with sync technology for our mobile phone devices. Thankfully, MP3Car has announced a new affordable solution for those who constantly need to work on their iPhones when they should rather be paying attention to the road.
Mimics is an in-car solution that will transmit the content of a handset to a touchscreen display fitted in the vehicle's dashboard. With this new technology, users can listen to music, take calls, make use of GPS and check e-mails without the need of working on the phone itself.
The new Mimics system is now available for pre-order at a price of $630 for the full version. The device is also available at a price of $530 for those who have standard double DIN-sized radio openings in their vehicles and also comes at a price of $205 for those who would rather put the whole thing together themselves.