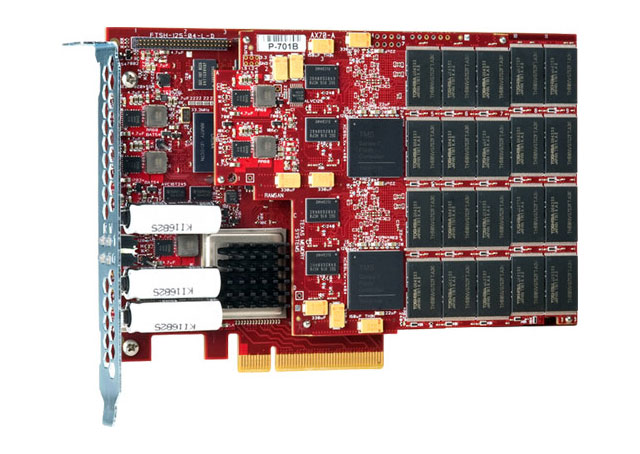 Texas Memory Systems (TMS) recently unveiled its RamSan-70 SSD, which packs 900GB of high-speed SLC NAND flash onto a single half-length PCIe card.
This new technology boasts with an incredible 2GB-per-second sustained external throughput.
Although this solid state drive would be an over-kill to the majority of PC users, it will surely be released with a price that would not suit the pockets of the majority of single users. The technology, according to TMS is aimed at high-end servers.
This new technology is expected to ship in around 4 to 8 weeks, according to the company.