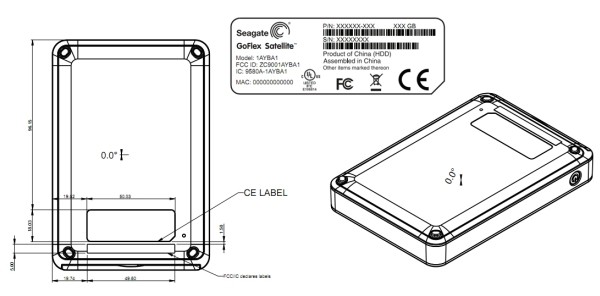 Of late, many people have announced the doom of magnetic storage manufacturer, Seagate. But, for a company allegedly so 'doomed', they are coming up with some interesting new developments! According to a new filing with the United States FCC, the company is now testing new external hard drives that no longer need any wires!
The new device is currently known as the Seagate GoFlex Satellite. Not only does the device play the network-attached-storage card with built-in 802.11 b/g/n WiFi, but it also boasts with a 3.7V batter inside its case.
According to the filing, the company also plans a companion iOS app called the "GoFlex Media", which will allow your iDevices to stream content directly from the device.
The documentation also makes mention of a USB 3.0 cable that delivers data and power simultaneously.
Interesting developments indeed! We look forward to more official information from Seagate on the new storage medium.