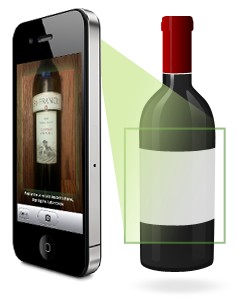 Not all of us are experts at wine-tasting, nor do all of us know which wines are the best and which are not. Well, a new application launched by Natalie MacLean will allow us to scan a barcode on a wine bottle and get instant tasting notes, scores and food pairings!
The new app will match the barcode information against an online database consisting of information on 150,000 wines found at liquor stores across the United States and Canada, and return the results to your mobile device with immediate effect.
As many of us know, the choice is overwhelming and the confusion is great when it comes to choosing that perfect bottle of wine, especially if we have no knowledge on wines. This app will immediately solve this problem when we go out to buy our next bottle of wine.
The application is currently available only to iPhones, but BlackBerry users will soon have access to an upgraded version of the app. An older version of the application has been available for some time.
The application known as Natalie MacLean Wine Picks & Pairings, is totally free and can be downloaded from Apple's App Store.