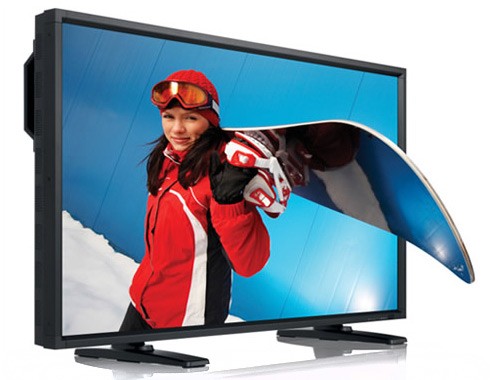 Nissho Electronics announced that it has begun sales of a new 52-inch LCD panel capable of 1080p of 3D vision without requiring any headgear from the viewer. The device will go on sale in Japan.
Nissho will initially target businesses, which will be in a position to afford the $20,820 price tag on the TV.
The device also include a 2,000:1 contrast ration, 8ms response time, 700 nits of brightness and a 60Hz refresh rate. The 3D on this set is also described as a unique "2D + depth" implementations, which is capable of converting 2D images in real time.
No information has been provided on whether the device will be made available elsewhere in the world, and if so, when.