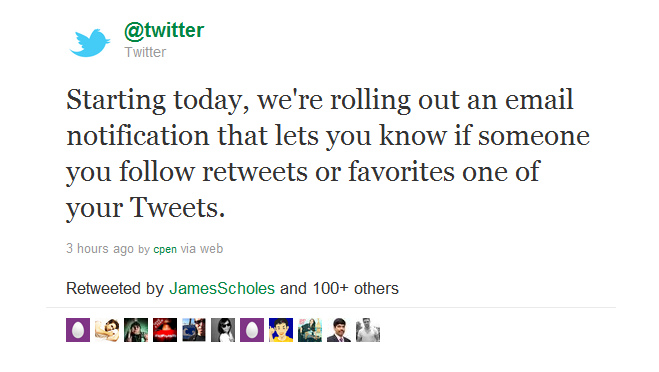 Twitter has announced in a Tweet, that as of yesterday users are now in a position to receive e-mail notifications when a follower Retweets or Favorites any of their Tweets.
Currently, users only receive e-mail notifications when they receive new followers or when they are sent direct messages on the service.
This service may indeed be useful to many users, especially webmasters promoting websites or services. But, we are sure that this service may become some problem to users with thousands of visitors! So, if you are Ashton Kutsche or Lady Gaga, rather refrain from using this service!