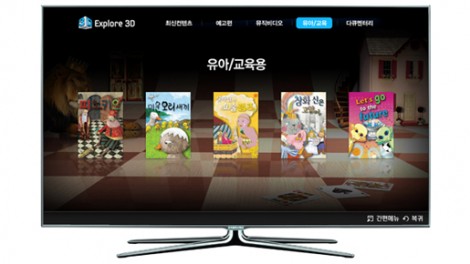 Samsung has recently announced that it will be bringing on-demand 3D content to the United Kingdom, with the launch of its new 3D VOD service.
Available through the Samsung Smart Hub, the 'Explore 3D' app will initially house 20 different type of programming, which will include music videos, films, children programs, documentaries and more.
Currently, only DreamWorks Pictures has been announced as a partner of this new service.
Samsung said in a conference that the demand for 3D is growing in the United Kingdom, but only a hand-full of providers are providing these content.
The application can now be downloaded from the Samsung App Store.
The service is currently available on its D5520 TV entry level LED Smart TV range, all the way up to the flagship D8000 series.