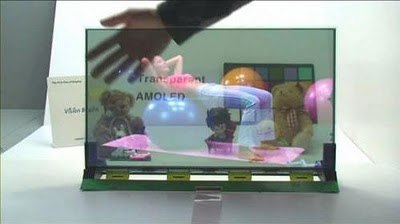 Samsung, probably one of the most active companies at the 2011 SID, unveiled a new 22-inch Transparent BLU LCD TV at the event, which attracted a lot of attention. Unfortunately, visitors were not allowed to play around with the device.
For now, it appears as if the display will be focused on the commercial market, the advertising market to be more specific.
According to the company, the device is capable of operating with or without a backlight and will ship to manufacturers as soon as this week. Consumers, however, will only be able to lay their hands on the device by the third quarter of the year.
We look forward to some official information and specifications on this great-looking display from Samsung.