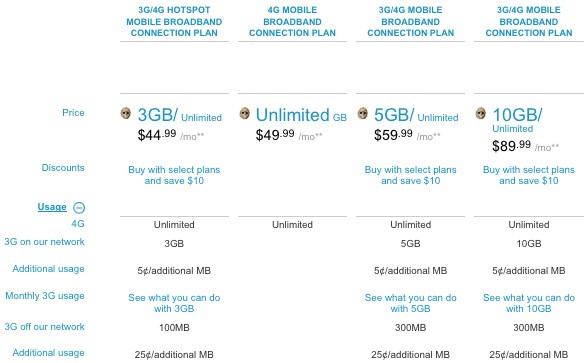 Sprint recently announced two new 3G mobile broadband plans, which include unlimited WiMAX for all. This may come as good news for a number of Sprint clients, as well potential other clients looking for more.
Sprint announced that it now offers an unlimited WiMAX hotspot for $45 per month. The plan also includes 3GB of 3G data.
The company also announced a new 10GB plan for $90. The 4G-only devices still carry a $50 monthly fee, and like the company's existing 5GB plan, which is still offered at $60, the new plans also have unlimited WiMAX, making the plan a bargain should you be in possession of a compatible device.
Users already paying for unlimited service on a Sprint mobile phone can also avoid paying the included $10 premium data surcharge, which means that Unlimited Everything and Everything Data subscribers can now add an unlimited 4G hotspot for only $35.