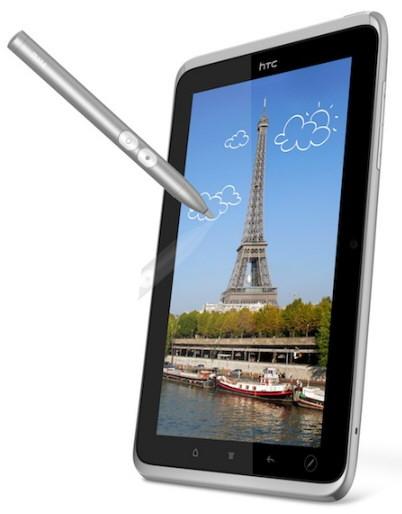 The new HTC Flyer is no ordinary flyer. Many analysts describe this piece of technology as a triumph of engineering that combines visual appeal with near-perfect portability. With the HTC Flyer, users do not have to choose between productivity and portability.
The device boasts with a 7-inch screen, which is ideal for watching movies, browsing the Internet and getting your work done in no time, yet it is small enough to offer great portability.
The device provides a great media player, with support for all important media formats, including MP3, MP4, Windows Media, Ogg Vorbis, Xvid and more. The device supports HTML5 and the latest Adobe Flash technology, which will make web-browsing a pleasurable experience.
The device also comes with stereo speakers, Bluetooth 3.0 and A2SP for wireless stereo headsets. It supports 802.11 b/g/n Wi-Fi with integrated 3G and quad-band GPRS/EDGE connectivity.
The HTC Flyer also ships with a 5-megapixel camera with autofocus, which will capture all that images in high definition. It also comes with a front-facing camera, which will satisfy all your needs for video chat.
Not only does the device offer the hardware to satisfy a users' need, but it also come with a range of software that will make operating the device a winner! With its seamless multitasking, generous and expandable storage, HTC Scribe technology, the HTC is surely no ordinary tablet!