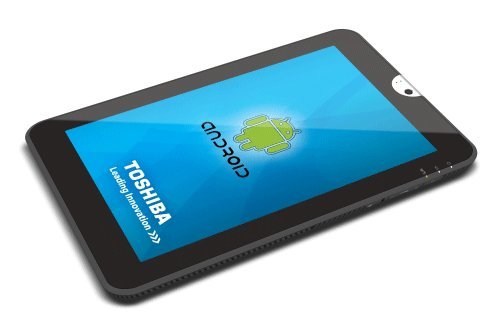 Since Toshiba unveiled its new tablet at the CES back in January, we were left in the dark by the company on the device. Since the announcement we have seen a lot of naming confusion and rumors doing the rounds, but since the company filed a trademark for "Thrive" earlier, it became quite clear that this may indeed be the name the company intended for the device.
This now seems to be confirmed by a listing on J&R, according to TabletMarket.org, which listed the device as "Coming Soon". The retailer has an 8GB and 32GB version of the Thrive tablet up for pre-order at $449 and $579, respectively.
According to the listing, the device consists of a 10.1-inch screen, an NVIDIA Tegra 2 processor, 1GB of RAM, WiFi connectivity, a 5-megapixel camera at the back of the device, as well as a 2-megapixel front-facing camera. It also consists of an SD card slot, HDMI, USB and more.
An exact date for the release of the device has not been mentioned by the company.