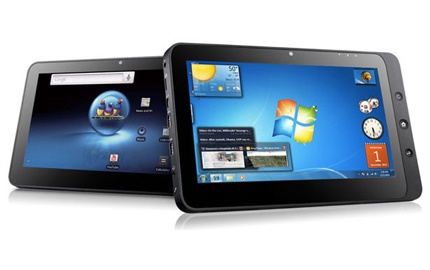 It appears that ViewSonic may finally be digging its Android tablets out of the Froyo grave and upgrading them to Honeycomb. Furthermore, they will be the first company to market a 7-inch slate with Honeycomb as operating system.
According to tech website, Pocket-Lint, ViewSonic will soon debut their new Tegra 2-powered ViewPad 7x at Computex.
According to information received, the new 7x will pack WiFi, HSPA+ as well as an HDMI port. The device will weigh a mere 0.84 pounds.
There has been no word on the pricing of the 7x, but rumors have it that the tablet will hit the shelves in June.