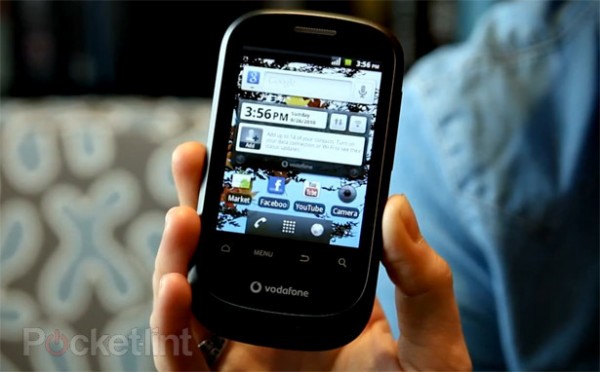 Vodafone recently announced the launch of its new Pay-As-You-Go Android handset, the Vodafone Smart.
The new Android 2.2 smartphone will come with a 2.8-inch capacitive and a 2-megapixel camera, replacing the old Vodafone 845. One notable change in this handset is the fact that the camera will be moved to the center of the phone's back panel.
The device will also come with a range of covers, as well as the option for users to design their own casings.
The new Vodafone Smart will be available at a price of £80 in certain European countries, including the United Kingdom.
image source Pocket-Lint