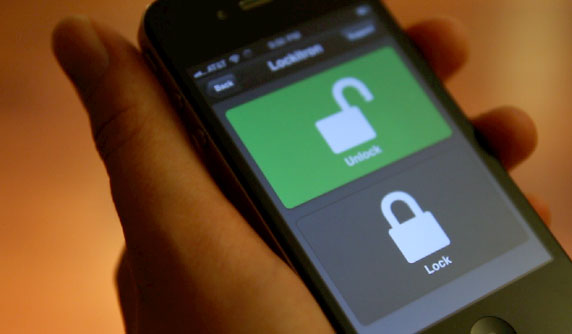 We all know the frustration and hassles caused by misplacing our keys! Many of us wished there were technology whereby we simply could call our misplaced keys! Well, the Ycombinator-backed Lockitron now aims to replace physical keys in its entirety by letting users control door locks with their smartphones.
The Lockitron web app and associated hardware package is now available for general users. The package is available on retail at a price of $295 to $500.
The new technology will not make use of WiFi, but instead it utilizes a plug server and Ethernet cable tied to an electronic lock. In short, the users' smartphone will communicate to the server controlling the lock via the Internet, which means that users can control their locks from wherever they are.
According to the company, the systems works with both deadbolt and handle locks. While the system also still accepts traditional keys, the main advantage is that all data is stored in the cloud. All user data is encrypted for security purposes.
Users are also in a position to create multiple "keys" and pass them to friends and family via e-mail.
Lockitron is not a unique service and a similar service is on offer by Schlage, who also has a smartphone locking product at $9 per month fee and a $300 hardware price. That product, however, is more hardware focused and not as accessible to end users. Text is the only Lockitron subscription fee at $5 per month.