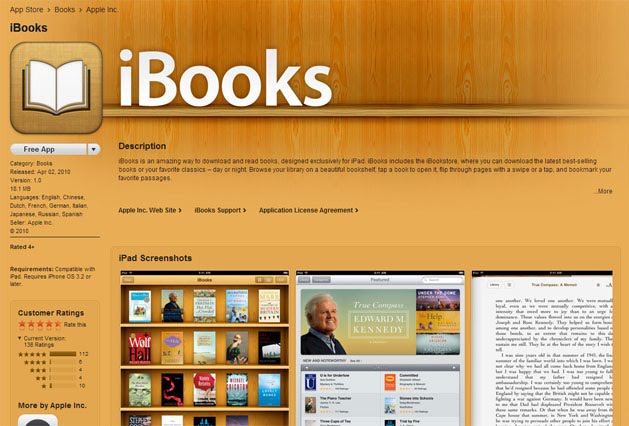 Last year March we found Apple's iBooks app and the iBookstore going live on the Internet, which at the time was aimed as direct competition to Amazon and its Kindle device. Well, admittedly not much has happened since its launch. Some Apple users even described the initiative as "one big failure" on TUAW.
While Amazon grew from strength to strength with its Kindle and more recently announcing that it is now selling more e-Books than printed books, many of us even forgot about Apple's iBook – the app and the store.
Looking at the iBookstore, it would certainly make sense that the lack of titles may be the main reason for its demise. Internet users would agree that they are most likely to find a title within seconds on Amazon, so why make an effort to head over to the iBookstore first if you are sure to find it elsewhere.
There are also a number of things the Kindle electronic publishing platform does a lot better than the iBookstore when it comes to searching, viewing information, buying and reading publications.
Personally, we think Apple should stick to its guns with the iPhone, iPad and iPod Touch products. That is indeed what they are the best at. We find it difficult to see Apple ever competing with Amazon when it comes to digital goods sales.
We would just imagine that Apple would one day quietly lay the iBookstore to rest.