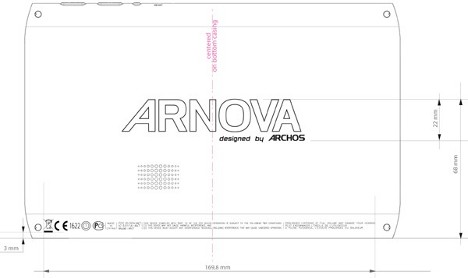 For those looking for cheap Android tablets, Archos has good news up the alley. The company has unleashed yet another budget-friendly tablet heading towards the United States. The Archos Arnova 7 just hit the FCC, accompanied by the requisite confidentiality requests, which means that not much information will be available.
Instead of specifications we did get a copy of a nice sketch of the WiFi tablet. What we do know this far is that the device will consist of an 800×480 pixel display and will run on Google's Android 2.2 operating system.
Overseas the device was already found to have received its pricing at a price tag of only €99, which will make it a very affordable tablet.