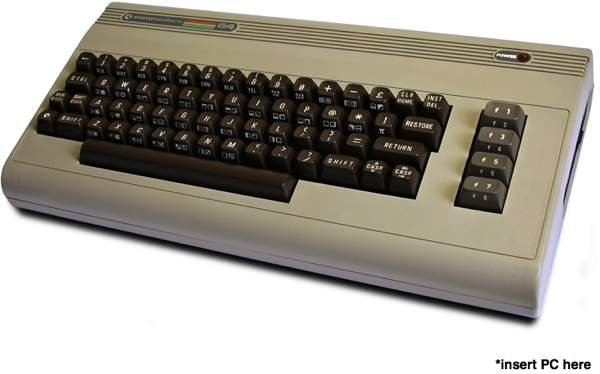 Last year, Commodore USA announced its replica of the C64, and since then we all have been waiting, holding our breaths in anticipation. Despite all the announcements, the company has yet to ship any product.
The company promised a keyboard PC that duplicated the original's retro-beige finish, along with an Atom CPU and an NVIDIA Ion graphics card under its hood.
The company now announced that they have pre-orders shipping next week, which comes in five different varieties, from a barebones chassis and card reader to the C64x Ultimate – an $895 computer that includes a 1TB hard drive and a Blu-Ray player.
And, how better to relive old memories of when we, as kids, sat hours on end typing codes from a magazine just to play a game on our TV sets – and to do the same all over the next day again!