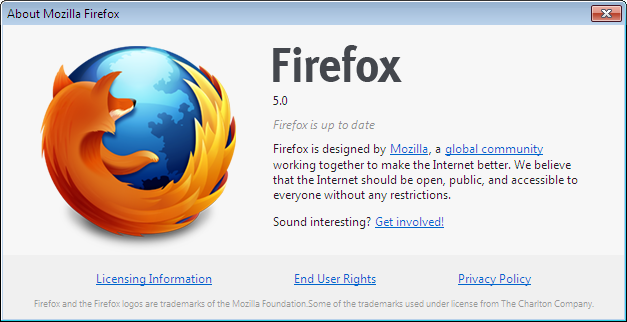 It has been announced this morning that the final version of FireFox 5 is now available for download on Mozilla's FTP server from its website.
The latest version of the FireFox browser offers support for CSS animation and a more easily accessible do-not-track setting, which users can now find at the top of the privacy pane.
Users of this popular browser will not see much in terms of User Interface improvements though.
The official version of FireFox 5 will only be released on June 21, so if you want to avoid any last minute tweaks, you may want to hold off until then.