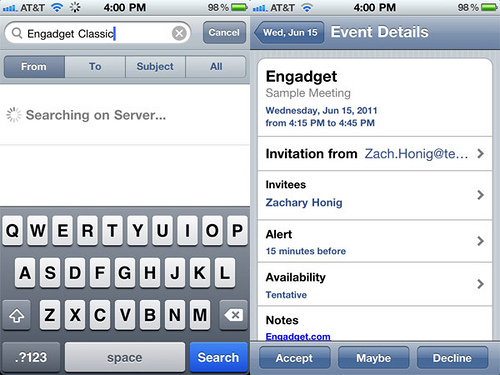 Since its launch, Google Sync has pushed Gmail messages, calendar updates and contacts to iOS, but this solution lacked some key functionality. As of today, users will be in a position to perform mail server searches and confirm appointment requests directly from their iPhone, iPad or iPod Touch.
This will now allow users to search for messages in their entire mailbox, and not only messages stored on their devices. This feature did appear in the iPhone OS 3, but it was without Google Sync support. Users will also be in a position to reply to calendar incites directly within their Calendar aoo.
A third update will also allow users to send messages from other addresses listed in their Gmail accounts.
The new updates are available to all Google Apps accounts and more information can be found on Google's Mobile Blog.