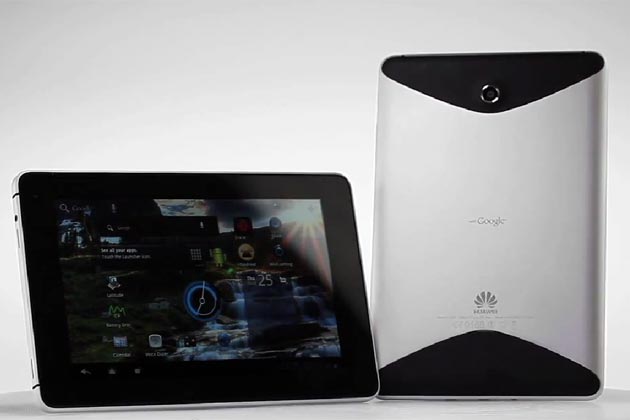 Huawei has unveiled the world's first Android 3.2 tablet in Singapore, with CommunicAsia being the launchpad for the 7-inch MediaPad. Within the device's 10.5mm shell, users will find a 217 pixels-per-inch IPS capacitive touchpanel, 1.3-megapixel front-facing camera, a 5-megapixel rear-facing camera, 802.11n Wi-Fi and a dual-core 1.2GHz chip from Qualcomm.
The new tablet weighs in at 390g and supports full 1080p playback, with HSPA+ 3G support, 8GB of internal storage, as well as a microSD card slot. The device comes pre-loaded with Facebook, Twitter, Let's Golf and Documents to Go.
Users will also find a battery which will offer around 6 hours of life time, a Bluetooth module, an HDMI output for catching high definition movies on the go, and supports Flash 10.3.
The device is expected to be on sale in the US in the third quarter of 2011, but no pricing information has been announced.