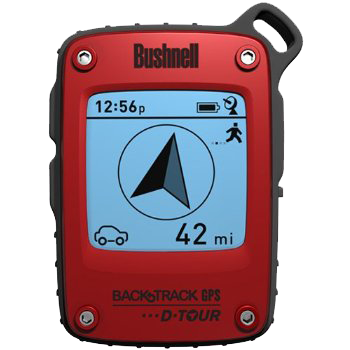 There are quite a number of uncomplicated GPS units available on the market, but the Bushnell BackTrack D-tour is about to take simplicity to a new level.
The new D-Tour does away with onboard maps and turn-by-turn direction for five simple waypoints and a digital compass. Using this device, users simply follow the arrow back to their camping sites – as simple as that.
With the device users can also dump their hiking data into Bushnell's map application, which will then show exactly where they have been, how far they have travelled and which routes they have been on.
The device also features a built-in digital compass, clock, thermometer and altimeter.
The device will retail at a price of $120, but users will need to provide their own maps.