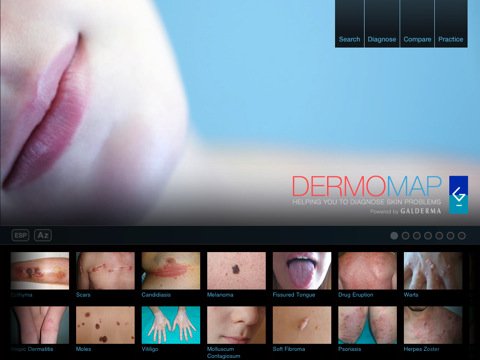 Have you recently suspected that you may have some or the other skin disease and are planning on seeing a dermatologist? Well, you are in luck! A new application has been announced which is capable of assisting you in diagnosing a number of skin diseases.
The DermoMap HD application features almost 100 of the most common dermatological diseases with more than 300 high definition photos, multiple images of each disease and a built-in etymological dictionary with more than 100 terms to help users understand and recognize the disease they are seeing inside the application.
The application is mainly targeted at GPs, students and health personnel, but it has been developed in a way that is clear and understandable to both medical and non-medical users of the app.
The application will also periodically be updated in an attempt to ensure users have access to the latest available information.
The DermoMap HD app is now available in the App Store at a price of $7.99.