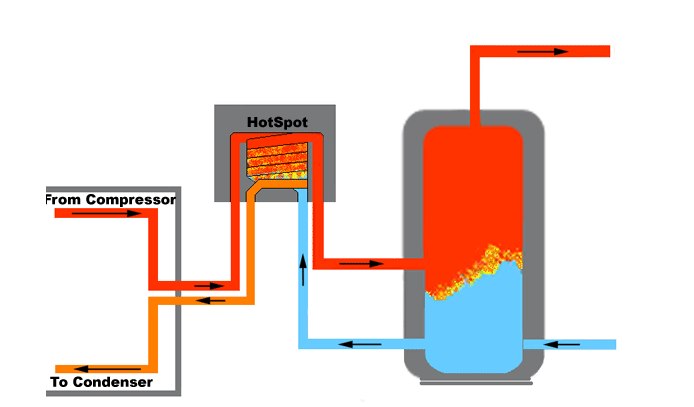 Who ever thought that your air conditioning unit will one day be in a position to heat your water while in use? Well, this technology now appears to be upon our doorsteps.
Hotspot Energy, recently announced a new device aptly names the Air Conditioner Water Heater (ACWH), which consists of a condenser unit that sits outside of a building, and capable of collecting heat that the air conditioner compresses and expels from the inside.
According to the company, the heat passes through a copper heat exchanger that connects to a home or building's hot water tank. The device is capable of cooling a 1000-square-foot room and heat about 100 gallons of water per day.
At its peak, the Air Conditioner Water Heater can provide 18,000 BTU or 1.5 tons of cooling using 1333 watts per hour.
image source Techcrunch