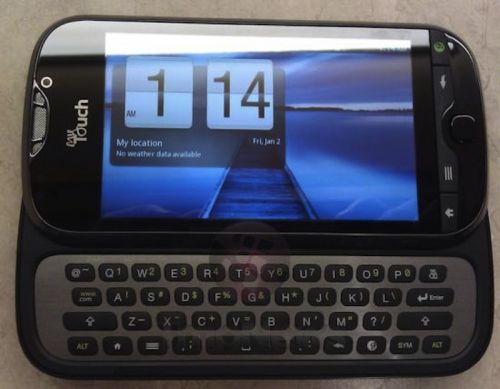 We have seen the T-Mobile myTouch 4G Slide popping up in a number of blurry images on several occasions. Now, for the first time, TmoNews provided a clear shot of the device, which can be seen in the image above.
The person leaking the image to the website stated that the keyboard was amazing and roughly comparable to the T-Mobile G2.
It was also said by the tipster that the device was much faster than the G2, but unfortunately also a bit heavier.
For a closer look at the device, feel free to visit the source at www.tmonews.com