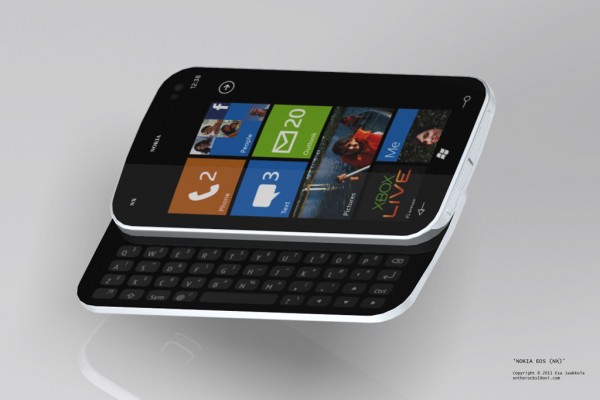 We already know that Nokia is set to release its first Windows Phone 7 handsets later this year. We also know that the devices will be made available to 6 countries in Europe before it will be made available to the rest of the world. What we do not know as yet, however, is what type of devices Nokia intends to release.
Eldar Murtazin previously leaked information about the phones being the W7, an N8-looking handset that will be running WP7 and consist of a 12-megapixel camera. He also mentioned another phone which will consist of a QWERTY keyboard.
Now, information that appeared on ShinyShiny.tv confirms that a Nokia rep stated that the company will indeed be releasing a QWERTY phone as part of their 2011 lineup of devices. According to the information, the device may be a BlackBerry-rivaling handset, which may have a portrait slider keyboard.
The Nokia rep also stated that Nokia's integrated features would be deep within the device, instead of pre-loaded customized apps.
No information has been made available officially by Nokia as to the type of devices or the actual release dates.