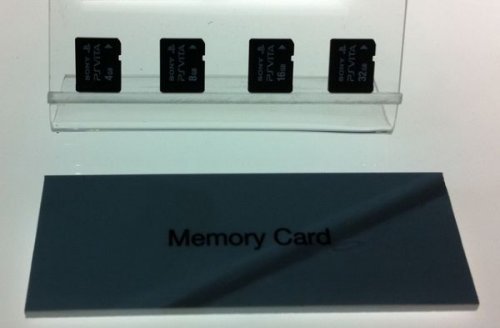 Through all the excitement of E3 announcements last week, we never took the opportunity looking at some of the PlayStation Vita's accessories. Sony recently displayed removable memory cards for the PlayStation Vita at E3 and luckily a visitor took some images of the memory cards. The cards displayed on the floor at E3 come in 4, 8, 16 and 32GB variants.
These cards look a lot like the normal SD memory cards, but unfortunately they are not, and this was confirmed by Sony that they are the company's own proprietary storage formats.
Sony has not revealed more information on the removable memory cards and has not revealed any pricing information at this time.