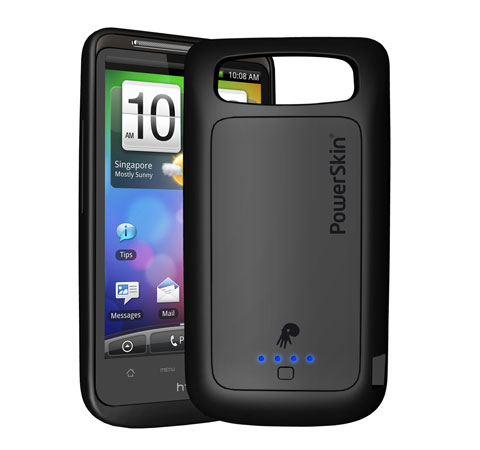 There are a large number of battery-charging skins available for the iPhone, but for some time HTC Inspire 4G and Desire HD users have been asking for the same. Now, PowerSkin has unveiled a new charging case for these Android handset users.
HTC Inspire 4G and Desire HD handsets will now be able to add additional battery power with the release of the new black silicone skin from PowerSkin, which promises 1500mAh and up to eight hours of additional battery life for these devices.
The PowerSkin will set users back $60 and is now available at Amazon. More information on the PowerSkin can be found here as well.