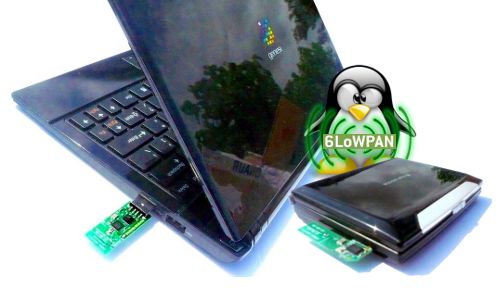 Qi-Hardware has announced its latest project, which is a set of license free wireless boards called atben and atusb for other laptops.
According to the company, the adapters rely on the IEEE 802.15.4 standard, which powers 6LoWPAN and ZigBee. The new technology is not intended as a replacement for Wi-Fi, but rather intended as a long-range Bluetooth. It will not be compatible with Wi-Fi or Bluetooth.
Ben WPAN has a range of about 10 meters in 'standard' mode while pushing 250Kbps. Turning on the 'non-standard' mode boosts throughput to 2Mbps, but unfortunately cuts the range in half.
The new pre-built adapters will start at around $42 for the atben and $59 for the atusb at Tuxbrain. Please take note that, for now, Ben WPAN will be compatible with Linux only.