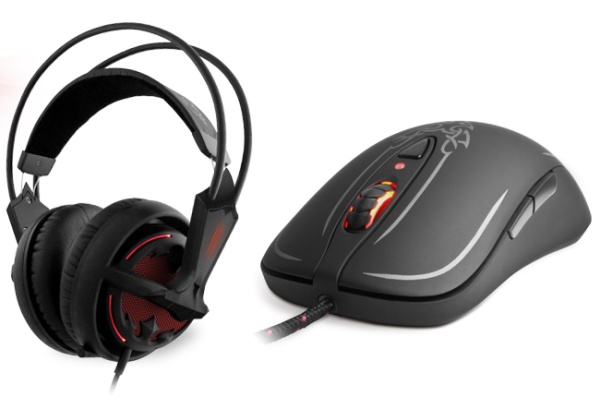 To date we still have no official release date for Diablo III, but the release of D3-licensed products may be an indication that the game may soon find a space on retail shelves. Two of these new products include the Diablo III Headset and the Diablo III Mouse.
The two new devices have been designed for gamers who are looking to spice up their gaming peripherals with hardware branded by this very popular gaming brand.
The new Diablo III Headset features 50mm drivers, a retractable boom mic for communications, 18 LEDs that can be turned on and off, as well as a braided cord that would take care of any cable tangling issues you may experience.
The new Diablo III Mouse consists of a glowing Diablo III logo with a subtle gothic design decorating it all around. It also consists of a glowing scroll wheel, as well as seven buttons, which should take care of all your gaming needs. It also has a 5,000 DPI sensor for speed and accuracy.
There is no word on a release date of the two products, but the Headset is expected to retail at $119.99, while the Mouse will have a price tag of $69.99.