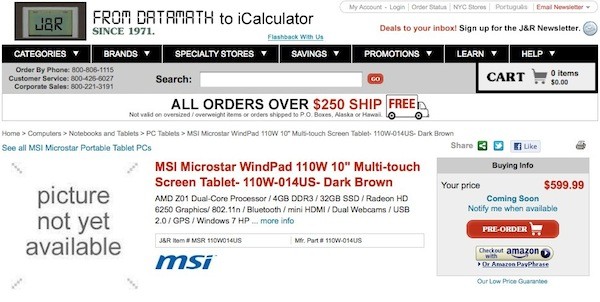 According to new information released on J&Rs website, users are now in able to pre-order the 10-inch WinPad 110w tablet. The tablet is listed at a price of $599.
The new tablet runs on a dual-core AMD Brazo processor, 32GB SSD, 4GB of DDR3 RAM and comes with Wi-Fi and Bluetooth connectivity. It also comes with two cameras, a mini HDMI port, USB 2.0 port as well as an SD card slot.
For those who wonder about colors, the device will come in a brown color only for now.