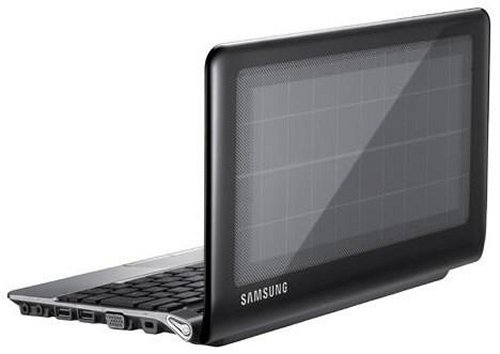 We all know that direct sunlight and notebooks do not mix well. Despite this, Samsung has announced that it is ready to release its new NC215S solar netbook. The device was initially introduced for the African market, but the new Samsung NC215S solar netbook will now be released in Russia in August 2011.
The device consists of a lid almost entirely made up of a solar panel, which is said to contribute to an estimated overall battery life of around 14.5 hours. The NC215S runs on a 1.6GHz N570 Intel Atom dual-core processor, is fitted with a 250GB hard drive and 1GB of RAM.
The Samsung NC215S will be available on retail in Russia at a price of $479.