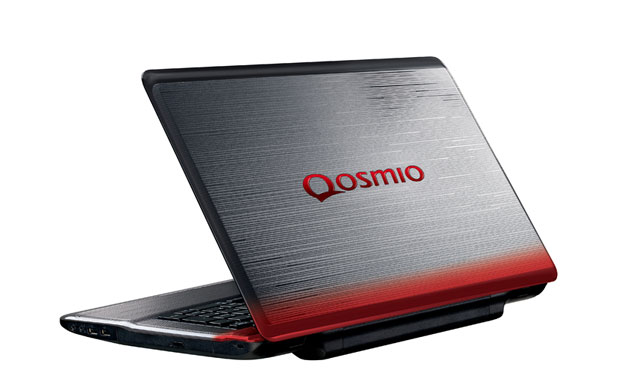 The Toshiba Qosmio X770 gaming giant has been launched for the European market and now the US market have received the good news that the device will be making its way across the ocean to the country.
Toshiba announced some changes to the device, which includes a shrunken screen from 18.4-inches to 17.3-inches. The device also received a paint job that subtly fades away from red to gunmetal gray. The device also received a matching backlit keyboard.
The Qosmio X770 will come in two models, which will retail at $1,199 and $1,899.
The higher-end model will come with a 3D display, quad-core Core i7 CPU and a 1.25TB hybrid hard drive.
The lower-end model will sport a dual-core Core i5 CPU as well as a 750GB hard drive.
Both devices will come with NVIDIA GeForce GTX 560M graphics, 1.5GB of video memory and MaxxAudio3 sound enhancement software.