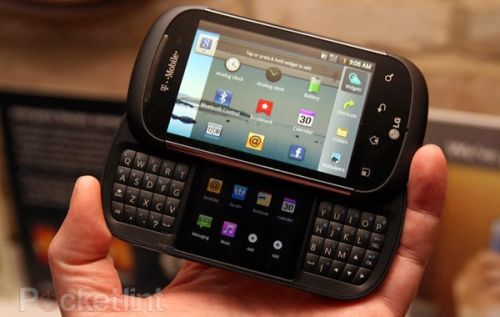 Tech website, Pocket-Lint has just unveiled an image of a T-mobile branded LG handset never seen before. The new handset features a display which slides up to reveal a split QWERTY keyboard along with yet another color display.
It would almost appear as if the hidden visualizer on the device is used as some app-launching shortcut repository.
According to Pocket-Lint, Kineto Wireless is the company bringing this unannounced LG device to the market, and the name has been rumored to be the Flip II.
However, there could also be a possibility that the new handset could be the LG Maxx Q.
More information on this new device can be found at Pocket-Lint.