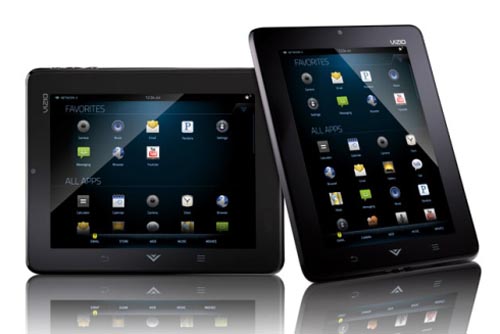 Vizio was part of the many companies unveiling their tablet plans back at the CES, held in Las Vegas, in January. Since then, we have not heard much from the company and their upcoming tablet. Now things appear to be in motion, and at a fast speed at that.
The Vizio VTAB1008 has recently hit and cleared the FCC, and another rumor made it to life claiming that the device will be on sale at Walmart at a price of $349.
Not much information was available in the FCC filings, but we did notice that the device will support Wi-Fi, Bluetooth and HDMI.
The agency did ask the FCC to keep the information confidential until August 30, upon which date we can expect more information on the new tablet.