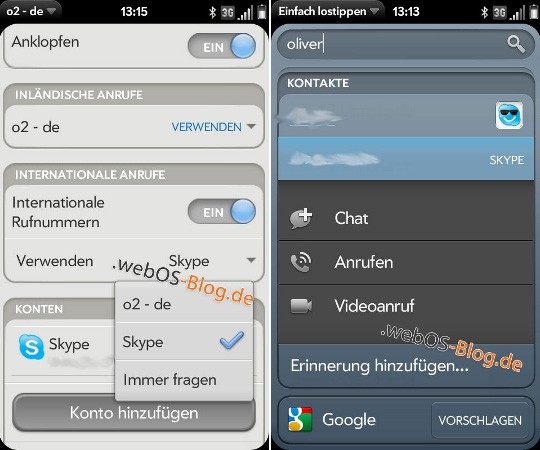 Some people may have wondered how exactly Skype integration on WebOS will look like. Well, now an image surfaced on the Internet providing a solid peak at how the Pre 3 will handle the popular VoIP service.
Similar to that on Android, users will be able to either route all international calls through Skype or force it to ask every time they press that dial button. The new service also appears to support video calls on the O2 network in Germany, as well as both voice and video calls over Wi-Fi and 3G.
Users will also be in a position to initiate sessions from the contacts or the messaging menu. No separate app will be required for this.
We are sure that, if a company like HP could master this feat, Microsoft would soon be looking at similar functions for its Windows Phones devices.